"There is still a huge workforce based at Fukushima Daiichi and the other decontamination sites. And they continue to struggle with poor employment conditions in a dangerous environment."
scroll

Profile

Minoru Ikeda

After retiring from the Japanese postal service in 2013, Tokyo resident Minoru Ikeda became a decontamination worker in the town of Namie, Fukushima prefecture. He later went on to work at the Fukushima Daiichi site itself. His experiences in Fukushima led him to become an advocate for the rights of workers involved in this poorly paid, dangerous work.
Picture the scene: a long line of heavy trucks trundling along the main road. A sign on the front of the leading vehicle reads 'Contaminated soil in transit'. Each of the trucks is piled high with sacks of earth. This is still the reality in parts of Fukushima prefecture, ten years on from the Fukushima Daiichi accident. Huge volumes of contaminated soil continue to be stripped from the landscape and carted off to be held at 'intermediate storage facilities' until politicians can agree on how to dispose of them. "There is still a huge workforce based at Fukushima Daiichi and the other decontamination sites. And they continue to struggle with poor employment conditions in a dangerous environment", says Minoru Ikeda, who has first-hand experience of decontamination work in Fukushima, including at the damaged nuclear plant itself.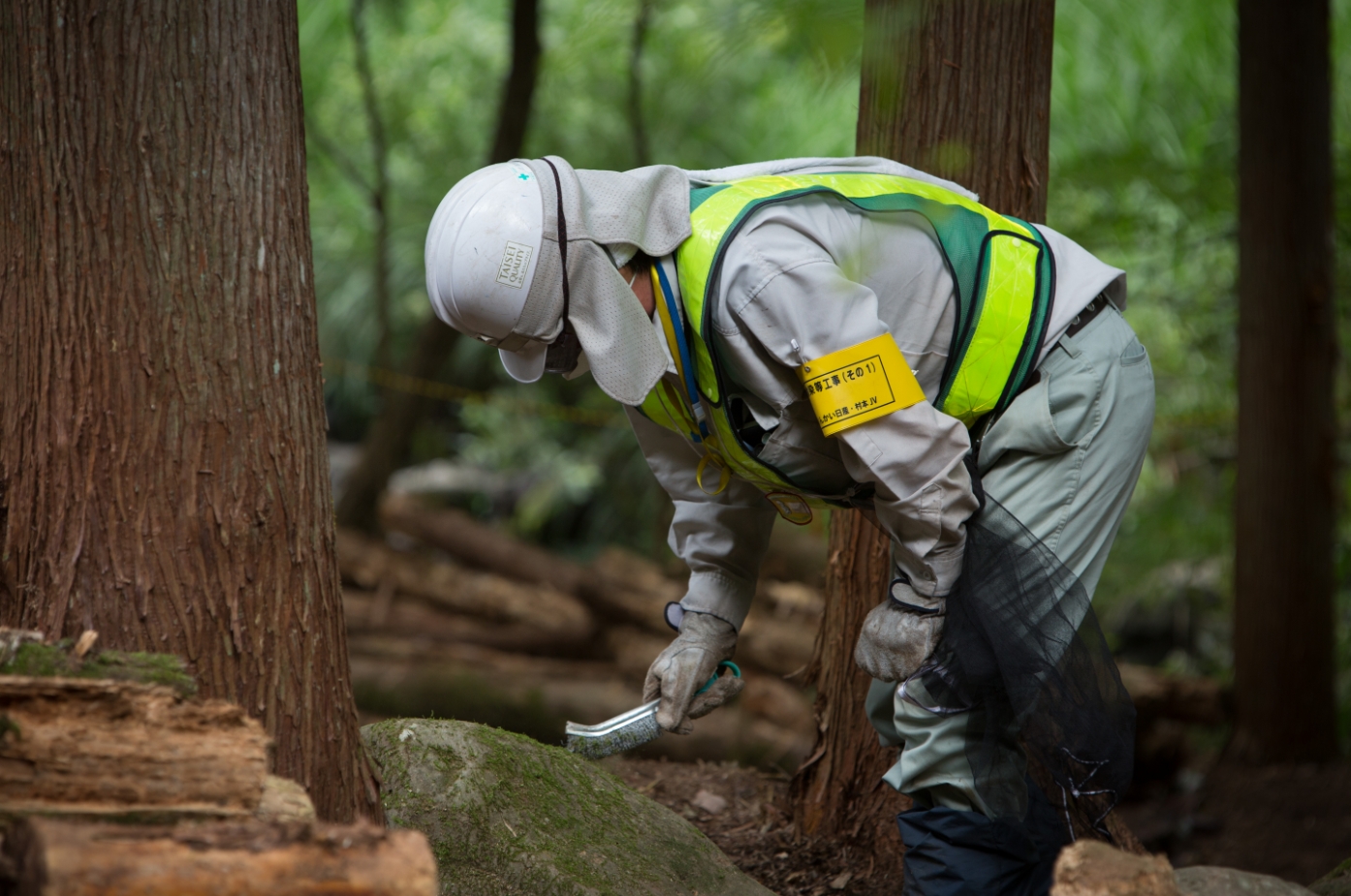 Motivated by a sense of obligation to the people of Fukushima
Ikeda's first foray into decontamination work took him to the town of Namie, just to the north of the Fukushima Daiichi plant. After retiring from his job with the postal service in 2013, in February 2014 he started a very different job: decontamination. As a Tokyo resident, he felt obligated to do something to help the communities affected by the Fukushima Daiichi disaster. His initial placement saw him removing contaminated plants and soil from a riverbank in the Sakata district of Namie.
"Before the nuclear accident, I never knew that Fukushima Daiichi was generating electricity for the Tokyo area. It seemed very unfair that it was the people of Fukushima who ended up suffering for it. I felt I needed to do something to try and make amends, which is how I become involved in decontamination work."
The residual radioactivity in the environment meant that the work was accompanied by a constant risk of exposure. Workers were provided with masks and gloves, but other than that minimal precautions were taken. The workers travelled to and from the site in the same clothes and footwear as they worked in. Although they were issued with radiation meters, their use was not properly enforced and it was common for the meters to be switched off.
"Three years after the accident, radiation levels in the area were still high. The health and safety regime can only be described as inadequate. We lived in a constant state of anxiety, not knowing how much radiation we were being exposed to."
Although the contract Ikeda signed promised work for at least a year, after only three months in Namie he was suddenly told by his employer that he would not be needed for the foreseeable future. The subcontractors organising day-to-day operations often failed to supply steady work, and many people had similar experiences of being laid off without notice. Ikeda went straight to the job center to seek further work, and this led to him starting with an agency that was subcontracting for another company, which in turn was working for Tokyo Electric Power Company (TEPCO), the operator of Fukushima Daiichi.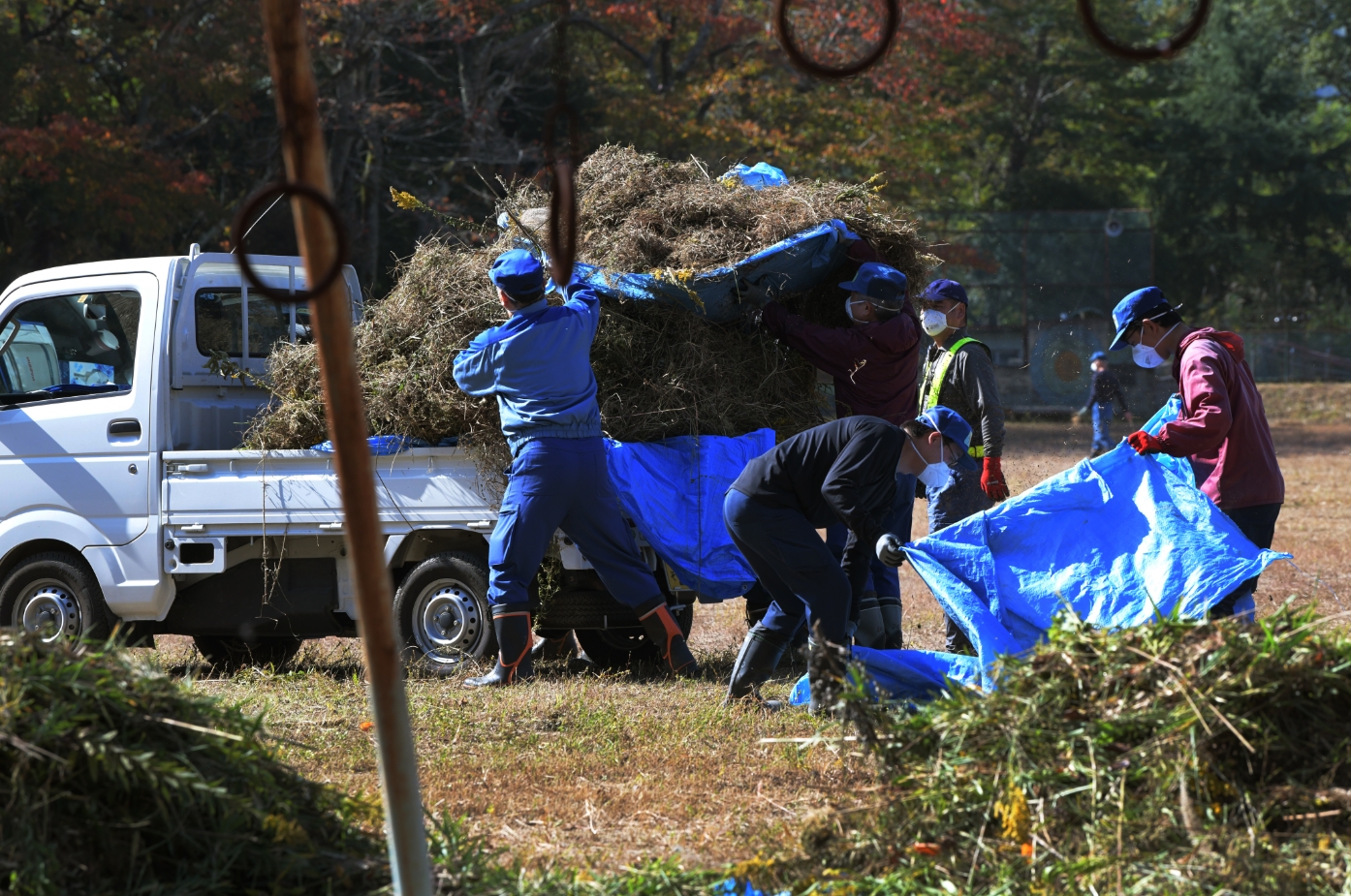 Life as a worker at 'Site F1'
In July 2014, Ikeda began his new job working at ground zero of the nuclear accident, the Fukushima Daiichi plant itself. His main task involved clearing out documents and office equipment that remained in the administrative buildings on the site, as well as rubbish collection and sorting. This time, workers' radiation exposure was closely monitored, and two types of radiation detector had to be carried at all times.
Arriving at the site from the workers' accommodation unit, he would change into disposable protective overalls, and put on a full-face mask. The permitted daily exposure limit was set at 0.8 millisieverts, and if one-fifth of this level was reached a meter worn on his overalls would sound an alarm. The rules stated that a worker had to leave the site if their alarm sounded three times in a single session.
"Sometimes the alarm would go off within twenty minutes of arriving. We only worked for three hours a day, but we were constantly worrying about radiation levels, which wore away at our nerves."
Although radiation levels were closely monitored, inevitably Ikeda's personal exposure went through the roof. Despite the inhospitable working conditions, his basic daily income was 10,000 yen (around 100 USD) plus a dangerous work allowance of 4,000 yen, meaning that he was earning less than in his previous job carrying out decontamination in Namie. His employers did not enrol him in the social insurance system, and his allocated accommodation was an old house, rented for the purpose and shared with other workers. After a change in assignments, he was often expected to work on what should have been his days off, leaving him with few opportunities to return to his own house in Tokyo. He eventually quit in April 2015, his concerns about the working environment unresolved.
"We weren't in a position to argue with our instructions, and the atmosphere at the site didn't allow any questions. The multiple tiers of subcontractors create a structural problem that has barely changed even today. The workers hired by the subcontractors are barely treated as human beings."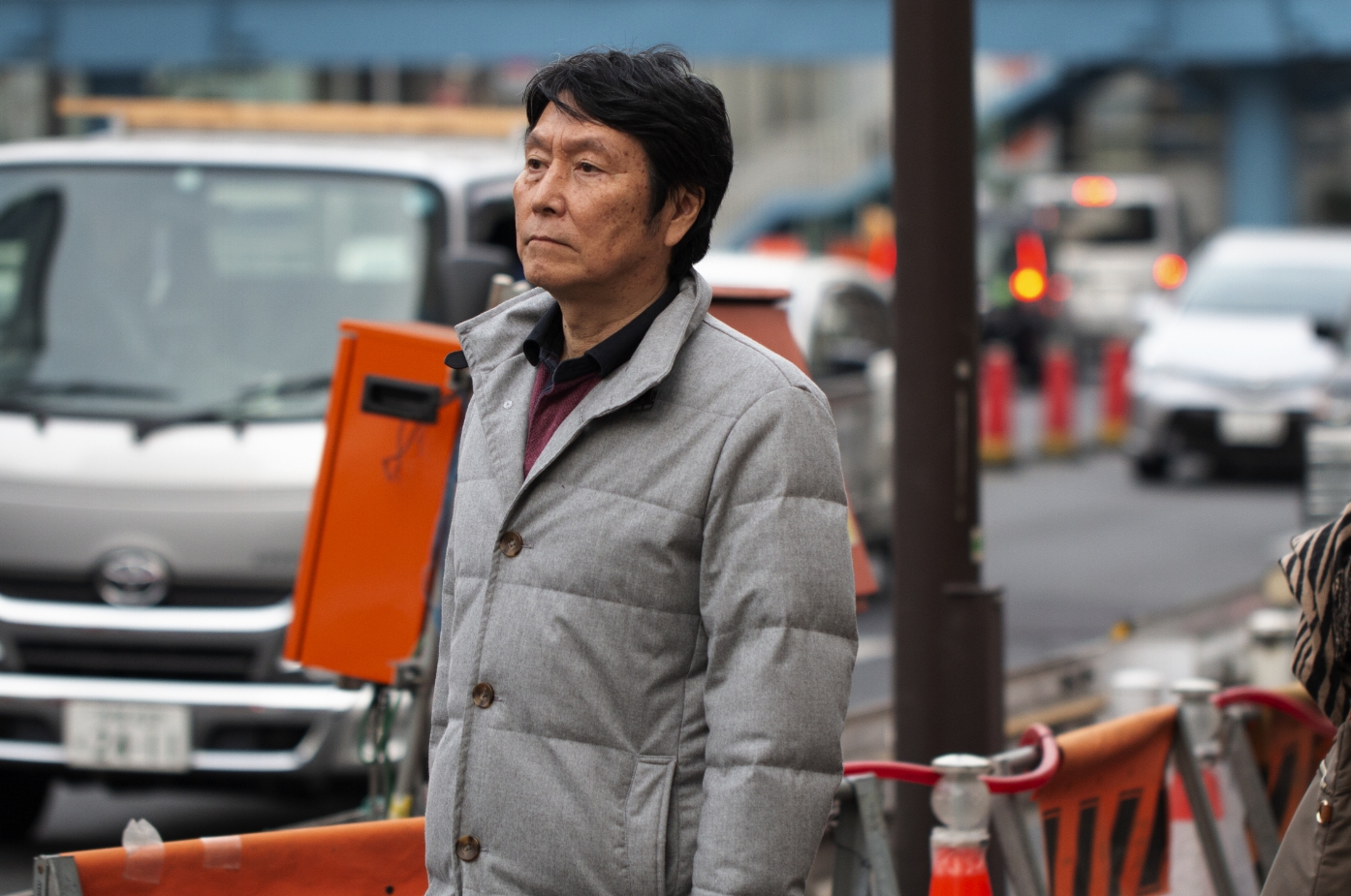 Protecting and promoting workers' rights
Shortly after leaving Fukushima, Ikeda began to speak out about his experiences of life as a 'nuclear worker'.
"Many people are just not aware of the sort of conditions that workers are under at Fukushima Daiichi, especially as a lot of the people there don't tell their friends and neighbours that they have been working at the plant. The decommissioning process is going to continue for several decades at least, so there will be an ongoing need for people prepared to work there. As someone who's actually been at Fukushima Daiichi and has first-hand experience of the working conditions, I felt I had a responsibility to speak out."
Ikeda went on to publish a book, 'Memoirs of a Fukushima Daiichi Worker', in which he recounts his own experiences working at the plant. He is critical of the poor working conditions, low pay, and lack of access to the welfare system despite the importance of the job, and also draws attention to the problematic subcontracting culture that exacerbates these problems.
TEPCO periodically published comments from worker satisfaction surveys. The most frequent complaints were about the level of pay. Indeed, there is a long list of incidents where the Labour Standards Inspection Office has had to reprimand subcontractors for breaches of the law on pay and working hours. After quitting, Ikeda once tried to visit the headquarters of the subcontracting company that he had worked for, only to find that the company was not at the registered address – whether the company had moved or closed down was not clear.
"I wouldn't say there has been any improvement in working conditions since my time in Fukushima. If anything, things have got worse as pay and radiation protection requirements have been relaxed. Intervention by the Labour Standards Inspection Office is still as common as ever. The culture among the employment brokers of viewing hired workers as a disposable resource has not changed one bit."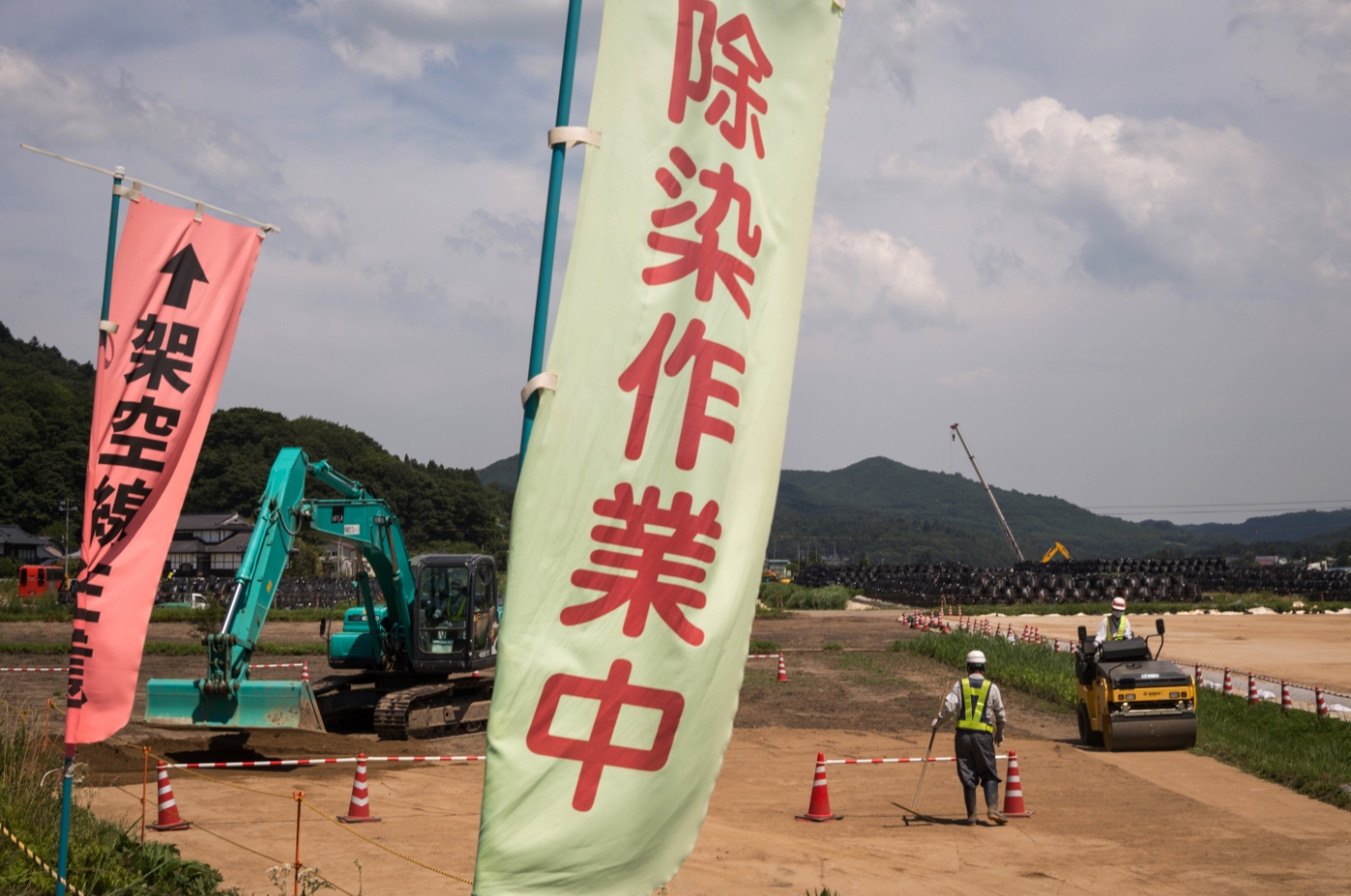 A tough but vital job
Despite bearing responsibility for a nuclear accident almost unparalleled in scale, TEPCO and the Japanese government seem determined to restart as many nuclear reactors as they can. From a distance the mountains and skies of Fukushima prefecture are as beautiful as ever, but ten years on from the disaster the region is dotted with abandoned homes and villages, their residents still unable to return. A large workforce continues to toil away unseen at the Fukushima Daiichi site, doing their best to clean up the contamination and sort through the radioactive waste, and facing an ever-present risk of exposure.
"Due to the subcontracting culture, the actual workers on the ground have no way of communicating with the companies commissioning the project. In fact there is no one organisation overseeing the entire process, which is shared between a variety of construction companies and civil engineering conglomerates. Unless the Japanese government and TEPCO coordinate to manage the entire project centrally, worker protections and the working environment will continue to deteriorate in the hands of the subcontractors. They need to do more if the decommissioning of Fukushima Daiichi is to be a success."
The cleanup and decommissioning work necessitated by the Fukushima Daiichi accident demands heavy sacrifices on the part of ordinary workers. The decades-long decommissioning project is barely underway, and the road ahead is long. Unless the poor conditions and the subcontracting culture that allows employment violations to go under the radar are properly addressed, the outlook for the people doing vital work at the site is bleak.
Workers willing to carry out the unforgiving and often dangerous work at Fukushima Daiichi will be needed well into the second half of this century. Ikeda intends to carry on doing what he can to try and ensure fairer conditions for those who will be taking on this imposing task in the future.